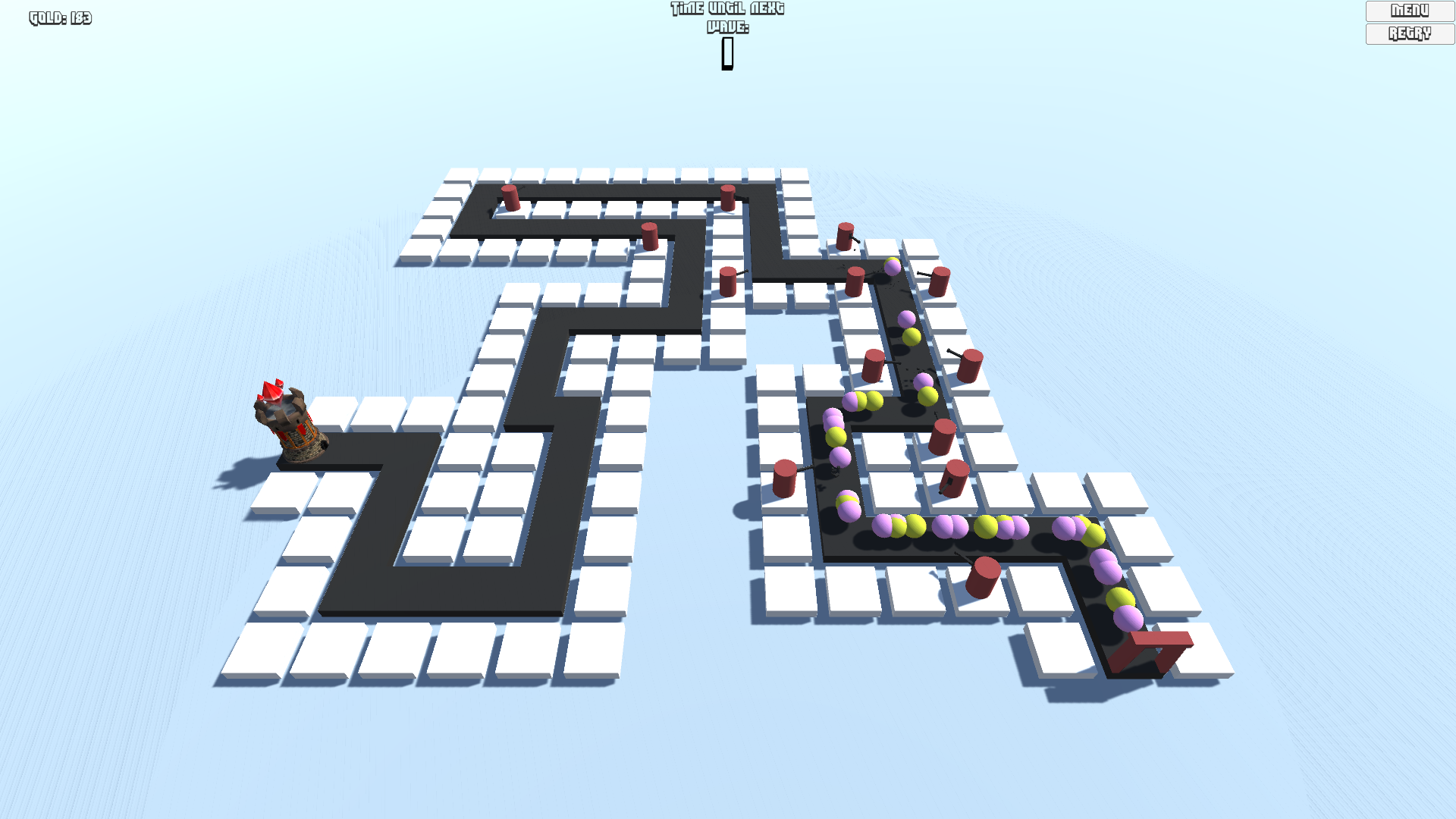 Tower Defence Game
A downloadable game for Windows
Tower Defence Game is another Unity project developed early in my career and around the time I began majoring in Games Design. It is a simple tower defence game where you defend yourself from pink and yellow spheres!
Assets seen in this project are from the Unity asset store.
---
Controls:

Left Mouse Button to place/sell turret on a node.